MoltyFoam Breast Cancer Drive, Fulfilling The Promise of Hope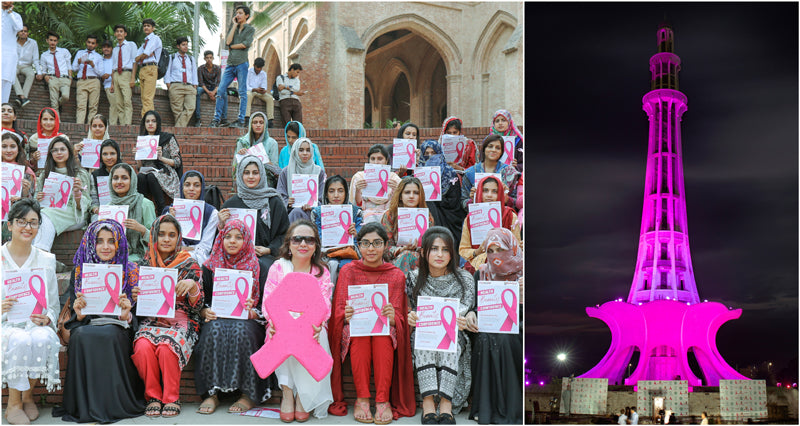 Master MoltyFoam has been Pakistan's most trusted brand for the last half a century because it encourages improved sleeping habits and general well-being by using cutting-edge scientific procedures in its manufacturing process. They have sent a message of optimism by joining forces with Pink Ribbon Pakistan, which demonstrates that they are serious about what they have been saying.
During the month of October, which is designated as Breast Cancer Awareness Month on a global scale, a large number of individuals who have personal experience with breast cancer and the loved ones of those individuals came together to share their stories and offer support to those who were going through the same thing. After completing Master MoltyFoam Women of Strength, it was time for MoltyFoam to step up to the plate for Pinktober.
MoltyFoam and Pink Ribbon Pakistan have joined forces to launch a nationwide awareness and fundraising campaign dubbed "A Promise of Hope." The campaign's objective is to raise money for the construction of Pakistan's first hospital specializing in the treatment of breast cancer patients.
In addition to collaborating with other organizations, MoltyFoam held workshop sessions at over one hundred different educational institutions located in Pakistan. Because early detection has the potential to save lives, multiple sessions of education were arranged to promote awareness of the condition and educate young people about the worrisome rise in the prevalence of the disease. Emporium, a posh retail center in Lahore, was also the site of a successful fundraising effort for a charitable organization.
At the Minar-e-Pakistan in Lahore, a one-of-a-kind event dubbed the "Pink Illumination Ceremony" was organized to symbolize even more togetherness. The President of Pakistan, Dr. Arif Alvi, made an appearance at the event to demonstrate his support for Pakistani women and to express his concern about the spread of the sickness.
In addition, Pink Illumination was preserved over the whole of the nation. Pink Illuminations, an event that centered on lighting up notable places in Lahore, Islamabad, and Karachi, was very well welcomed throughout the whole of Pakistan. The lighting of each building served not only as a sign of support for persons who had fought cancer and triumphed but also as a way to honor those who had passed away as a result of the disease.
MoltyFoam successfully enlisted males of all ages to participate in a march in support of gender equality at Lahore's well-known Liberty Round About. This was done because of the group's unshakable belief that the establishment of such a society is necessary for the growth of a progressive nation. They collaborated in order to garner support for the initiative by making use of the hashtag "RealMenWearPink." An exclusive text message fundraising campaign run by MoltyFoam provided funding for the facility.
As a prominent member of society, Master MoltyFoam is a champion for societal advancement. This endeavor was started because of a cause deeply ingrained in their culture, which exemplifies their unwavering dedication to the cause. It is essential to keep in mind that Pakistan is the region in Asia that has the highest incidence of breast cancer, with 1 in 9 women at risk of developing the illness. We will be able to reach out to thousands of courageous women all around the nation and assist them in their battle against breast cancer if we work together with MoltyFoam.