Master MoltyFoam Partners with OlxMall: A New Era in Online Shopping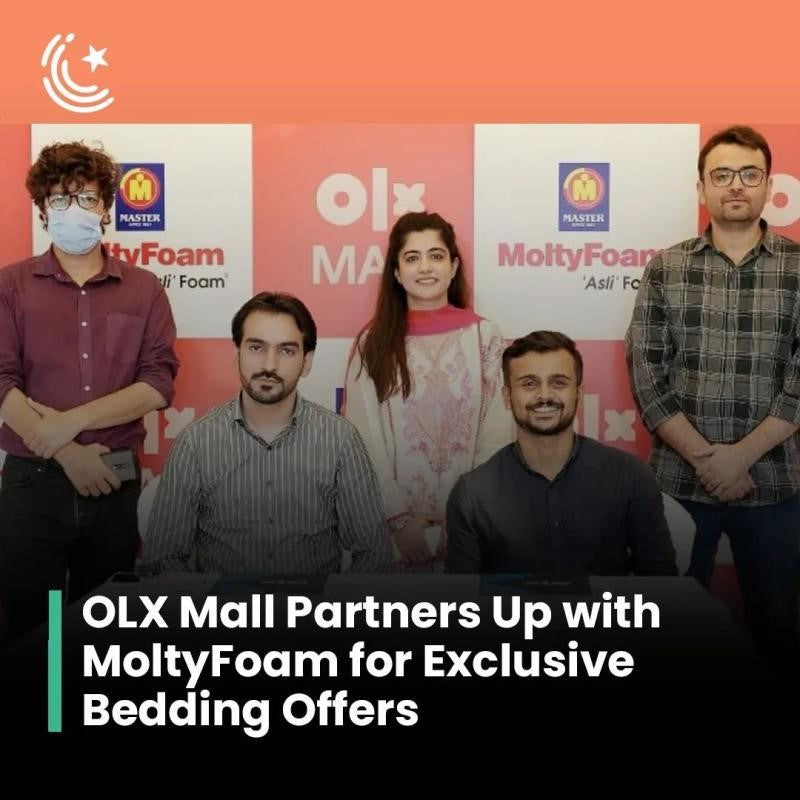 In a significant move towards expanding its online presence and reaching a wider customer base, Master MoltyFoam, a renowned name in the mattress industry, has recently partnered with OlXMall. This collaboration brings Master MoltyFoam's complete range of mattresses, comfort accessories, and pillows to the online marketplace, providing customers convenient access to their premium products. The Memorandum of Understanding (MOU) signing ceremony, held at the Olx Headquarters in Gulberg, Lahore, marked a milestone in the journey of both companies toward reshaping the online shopping experience in Pakistan.
Strengthening Trust in Online Shopping
The MOU was signed by Mr. Muaaz Zubairi (Group Manager of Digital & Ecommerce) and Mr. Syed Waqas Dawar (Sr. Ecommerce Executive). During a media talk following the MOU signing ceremony, Mr. Muaaz Zubairi, Group Manager of Digital & Ecommerce at Master MoltyFoam, emphasized the significance of building trust in online shopping, especially in a market like Pakistan, where people can be hesitant to embrace e-commerce. The partnership with OlXMall aims to address this concern by providing customers with a trusted platform to explore and purchase Master MoltyFoam's products. By leveraging OlxMall's established reputation, the collaboration fosters consumer confidence and promotes a seamless online shopping experience.
Expanding Reach and Accessibility
With its presence on OlxMall, Master MoltyFoam aims to expand its reach beyond traditional brick-and-mortar stores, offering customers the convenience of browsing and buying their products from the comfort of their homes. By capitalizing on OlxMall's user-friendly interface and extensive customer base, Master MoltyFoam can tap into a wider audience, including those who prefer the convenience and flexibility of online shopping. This partnership not only benefits Master MoltyFoam by expanding its market presence but also provides OlxMall customers with access to high-quality mattresses and comfort accessories.
The Promise of Success:
Mr. Zubairi expressed his optimism about the partnership, believing it will bring success to both Master MoltyFoam and OlxMall. By combining their strengths and expertise, the two companies can create a synergistic effect that elevates customers' overall online shopping experience. This collaboration allows Master MoltyFoam to leverage OlxMall's e-commerce capabilities while OlxMall benefits from offering an esteemed brand like Master MoltyFoam to its customers. Together, they aim to reshape the landscape of online shopping in Pakistan and set new benchmarks for trust, convenience, and customer satisfaction.
Conclusion:
The partnership between Master MoltyFoam and OlxMall marks an exciting development in Pakistan's online shopping world. By bringing Master MoltyFoam's wide range of mattresses, comfort accessories, and pillows to OlxMall, customers can now experience the renowned quality and comfort of Master MoltyFoam products with the convenience of online shopping. With a shared commitment to building trust and providing a seamless shopping experience, this collaboration sets the stage for a successful journey toward transforming the way people in Pakistan shop for their sleep essentials.