Chinese auto giant launches light commercial vehicles in Pakistan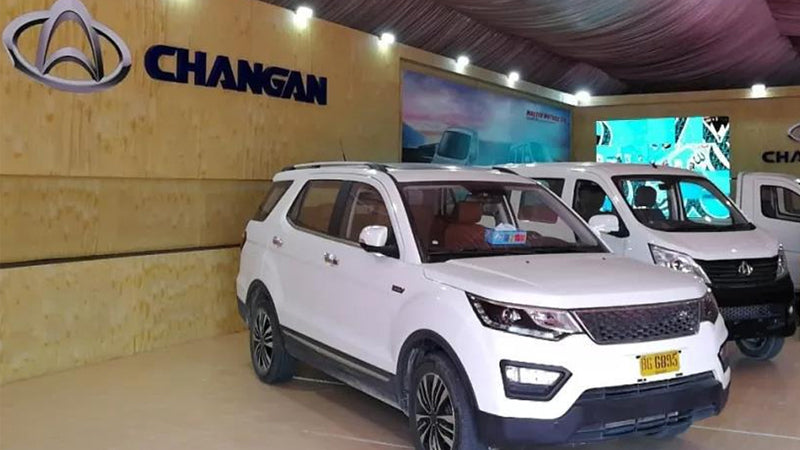 Light commercial cars from the Chinese automaker are now available in Pakistan. Changan Bilal Automobiles in Akbar chowk, Lahore, is the first official dealer for Master Motors Ltd, the joint venture partner with Changan International, and its line of light commercial vehicles, including the M-9 Pick-up and the Karvaan 7-Seater Van.
The Changan M9 is a 9-foot-and-five-inches extended, one-ton pick-up that costs Rs. 919,000/- before taxes and shipping from the factory. Its class-leading C10 gasoline engine has 1000 cc16-valve Dual Overhead Cams (DOHC). The cutting-edge C10 motor, co-created by Changan and the German company FEV, has the maximum power (68 HP) and torque (92 Nm) in its class. While the price of the Changan Karvaan, a 7-seat midsize passenger van with a class-leading C10 1000cc engine, powerful Dual AC, and plush seats that are on pace with any prominent hi-end vans, is just 999,000 rupees, there is no comparison (Ex-Factory Price). The M-9 Pick-Up and the Karvaan 7-Seater Van were quite popular with buyers, who were happy with both the vehicles' looks and costs.
Danial Malik, CEO of Master Motors Ltd., said that "Master group, producers of Master Moltyfoam, has also been in the automotive business of Pakistan for the past 14 years," adding that they had just formed a joint venture to bring China's number one vehicle brand, Changan, to Pakistan. Our commitment to providing excellent service to our customers both before and after the sale ensures that we will be around for a long time and able to provide an exciting lineup of Passenger Vehicles, SUVs, MPVs, and LCVs throughout the country. Dealerships for the Changan 3S are being set up in every major city in Pakistan, and "we will shortly debut our line of automobiles in additional locations as well," he said.
Thousands of jobs will be created in the industry thanks to the company, and the Pakistani vendor base will be promoted through technology transfer and localization, according to Danial. The company's state-of-the-art production facility in Karachi is expected to begin rolling production by the end of this year. Changan has been China's most popular local automaker for the last decade. Sales of Changan automobiles in China now top 2.8 million annually. Changan has connections with internet heavyweights like Tencent, Alibaba, and Baidu, and has a worldwide presence in more than 43 countries via joint ventures with major companies, including Ford, Mazda, Suzuki, and PSA Groupe.
Changan was the first Chinese automaker to provide Level 2 autonomous driving technology in mid-tier cars. By the year 2020, all Changan cars in China will be linked to the internet, and by the year 2025, all Changan domestic models will have switched from internal combustion engines to electric motors.