From Women Empowerment to Sustainability to A Good Night Sleep for All – Shahzad Malik MD Master MoltyFoam Talks about The CSR Initiative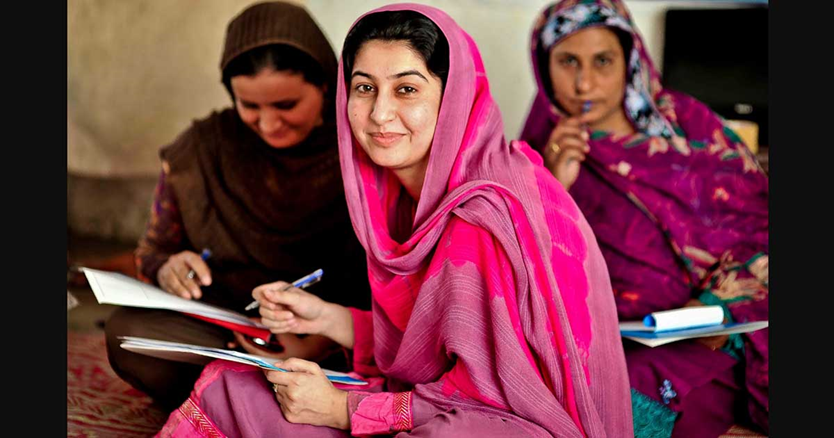 Shahzad Malik MD Master Group has been the leader of many initiatives. Due to his strong determination to give back to the community, He has introduced numerous CSR initiatives. As a step toward women's empowerment, Shahzad Malik MD Master Group created the concept of "Women of power" to help a nation such as Pakistan, which is a victim of gender-based prejudices and constraints that prevent women from having enough opportunities to showcase their full potential.

According to Mr. Shahzad Malik, the MD of Master MoltyFoam, the women in Pakistan don't have access to similar opportunities as men. He thought of this idea to tackle the problem. He developed this idea after noticing that Pakistan had a lack of resources in this particular area. In light of his realization that women who live in Pakistan don't have access to the same opportunities that males have access to, Master MoltyFoam designed this concept to address this issue. The idea was born as an attempt to address gender inequalities.

The author believes that having " strong women" is vitally important in a place like Pakistan. Through this initiative, the collection of previously unknown experiences of a range of courageous women was collected for this initiative. They had set new standards in their areas, challenged their field's stereotypes, and encouraged Pakistani women to discover their full potential. After completing the project, participants wanted to assist their colleague Pakistani women in understanding their potential and reaching their objectives.

The" Beti Bojh Nahin" Master Group has helped women earn a living through different initiatives. Master MoltyFoam achieved this goal through the hardworking training of females. The program helped women attain the self-sufficiency they needed and socio-economic independence. Master MoltyFoam paid for their weddings to promote "Beti Bojh Nahi." Master MoltyFoam was determined to find the disadvantaged but hardworking girls who could not afford marriage. Each household was led through their daughter. The girls spoke about how poverty and cultural expectations of marriage hindered their lives. Under the guise of "Beti bojh Nahi," Master MoltyFoam was responsible for the daughter marriages of these families. Master MoltyFoam's work helped many families and propagated the message of compassion and love. Daughters are widely recognized as an integral part of the family unit. They help to make a difference in society and determine the direction of the nation's future.


The people who are part of the community Master MoltyFoam serves are the main focus of the ongoing efforts undertaken by the company in their dedication to social accountability. These initiatives are executed as a part of the company's MD Shahzad Malik's commitment to pursuing social responsibility and creating sustainable development. These initiatives are expected to improve the standard of living of the people there directly, as we previously mentioned. The Group, headed by Shahzad Malik MD Master Group, has assisted in achieving this goal as they adhere to their promises to provide exceptional quality of life, creativity and products responsible for the environment, and remarkable customer service.

In addition, ensuring the social status of a responsible person is the main priority of his work. The ability to offer an enjoyable night's rest to each of the company's customers is and will be the main focus of this company's efforts. The customers of this company have been conditioned to depend on this type of support. The company, from the beginning, realized the importance of doing this. Shahzad Malik MD Master Group believes getting sufficient quality sleep should be the top priority. He thinks this is the right thing to do as sleep is essential. Since sleep plays such a crucial role, according to him, it only makes sense for this to be the case.
In his opinion, everything must be done according to how it is described here. To fulfill his purpose of providing "A Good Night's Rest for all," Shahzad Malik, MD Master Moltyfoam, assisted several charities. This was done to help to fulfill its mission. The contributions were made so that the purpose of the business could be achieved and help make an impact in the world. In the end, the company was able to achieve the goal it set for it.

Master Group Master Group makes a resounding statement of its commitment to ethical corporate practices and sustainable development, and corporate accountability that is important to the business sector it operates through unique programs. This statement is significant for the business in which the company works. Since its first day of existence, the Group has been able to make the most of the potential of its products to be utilized to improve the emotional and physical well-being of the communities with which it is active.
Shahzad Malik MD Master Group is committed to financially supporting activities that achieve these objectives to encourage creative thinking, promote enlightenment, and create a welcoming atmosphere for our members. Creating a warm and welcoming atmosphere is one method of reaching these goals. His aim is also to create an environment where the people who make up our community can thrive. Additionally, one of our goals is to provide an environment that promotes the growth of our economy and acts as an engine for the development of our economy.