Moltyfoam becomes trendsetter for introducing wellness experts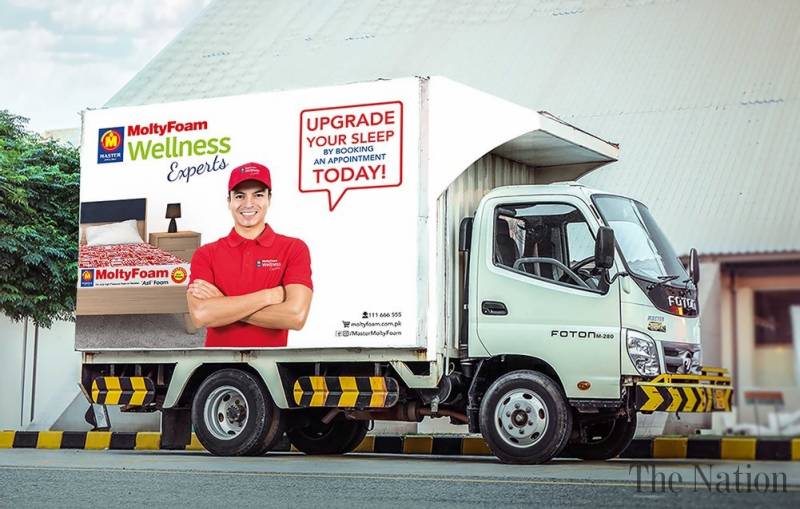 In today's world of multi-tasking and hassle that engulfs us in endless engagements, online shopping comes as a saving grace. The dilemma that remains is that, despite knowing the quality of the product and the commitment of the brand, the purchase we make sometimes does not meet our expectations. In that case, buying anything online is a risk – rather a bet especially when it includes a costly purchase.
For most people, with an obligation such as old age or poor health, there's no choice at all unless they have a companion or family member who is looking out for their needs. Even in a situation where one has a family member making mega purchases on one's behalf, the results sometimes are dissatisfying
In their latest initiative MoltyFoam Wellness Experts, Master MoltyFoam has proceeded furthermore than merely provide online shopping for the customers.
Innovative and beneficial, Master MoltyFoam has introduced MoltyFoam Wellness Experts. Just a click away, MoltyFoam Wellness Experts is an easily accessible option available on their website. Here's what MoltyFoam Wellness Experts can do for you:
Trained and well-learned in the science of wellness and sleep products, MoltyFoam Wellness Experts will visit you at your home to provide you with a healthy solution.
The expert will also check your mattress to analyze if you are in need of a new one, and if so, they will suggest a different one for you from the wide range of products offered by Master MoltyFoam.
The experts will also give you a mattress for experiment, which if not satisfied, you can return or exchange for another one.
In case you need a mattress of your choice, the experts will give you one as desired for you to examine it before making the purchase.
So if you're someone looking to upgrade your mattress, or not sure which mattress would suit you best, MoltyFoam Wellness Experts is the answer. How it works
Simply book an appointment via MoltyFoam's website or call, +92 42 111 666 555.
The wellness experts will visit you at your home, keeping you from the hassle of travelling and saving time. It is especially beneficial for elderly citizens or for those who are restricted due to health issues.
Availing the service and having a mattress for trial can help you decide if it meets your health needs.
Even if you can visit the showroom, having the product at home for a first-hand experience is rather helpful.
This exceptional at home service, not only brings you the perfect mattress at your doorstep but helps you pick the right solution for a perfect slumber. The first of its kind in Pakistan, MoltyFoam Wellness Experts is a quick service designed for comfort and convenience – just so you don't have to compromise on your sleep and health anymore.